Thailand in Tilburg
Chockdee means 'happiness'. And that's exactly what we want to give you. The hospitality, tranquillity and relaxation you experience in Thailand is brought to life in our professional Thai massage salon. Actually, Chockdee is a little bit of Thailand in the centre of Tilburg. 
Our qualified therapists help your body to relax and recover. We are specialised in stress release and the ailments it can cause. The herbs and essential oils we use are specially selected for you in Thailand.
Escape the hustle and bustle of everyday life and unwind in our tastefully decorated salon. We love to invite you for a one hour holiday on our massage table. Here, it's all about you!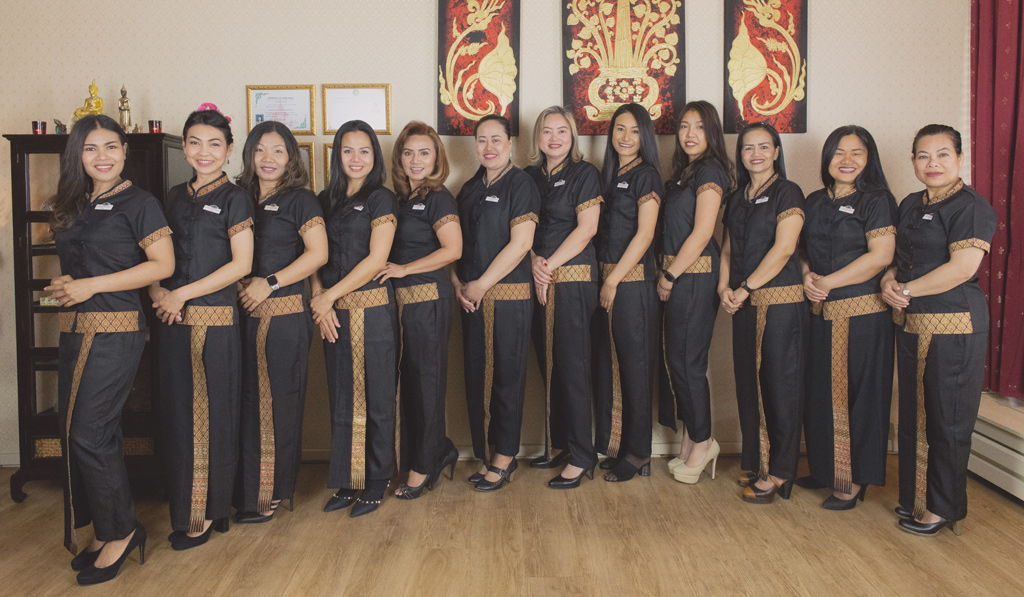 TEAM CHOCKDEE TILBURG
Thanks to our satisfied customers, Chockdee Tilburg has grown in 6 years' time into a massage salon with 12 therapists.
Together they help our guests to relax every day.
Allow us to introduce our therapists.